To open an account with a bank
If you have your own account at bank, you utility expenses and telephone bills could be drawn automatically from your bank account. At the same time, money such as part-time job salary, could also be paid into your account automatically and living expenses and school expenses could be received easily from your parents if you have an account.
Necessary documents for opening an account
your residence card.
you should write your name in katakana.
Please decide personal identification number with 4 digits.(before going to bank.)
Cash card will be sent to you later by post.
Seal (Inkan) is required to open a bank account with Japan Postal bank, banks.
If you want to make it, please ask us. A seal on which your name in hiragana, katakana or Kanji has been engraved is OK. It costs about 2,700 yen. 2 or 3days to get your seal.

SHINSEI BANK-Ikebukuro branch
We mainly provide services in Japanese at the branches. There are some branches with English speaking staffs, but not always available. Please visit our branch with someone who can understand Japanese if you have concerns about communication.
You must be a resident of Japan with a contact phone number to confirm the details of your account application form. "Period of Stay" on the Residence card is at least 1 year.
Residence Card (Check if the address on the card is your current address.)
your seal is not required.
More Information : Ikebukuru Branch.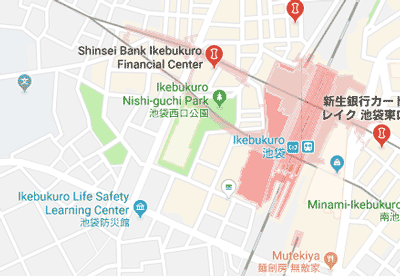 Smart Phone(Mobile phome)
There are several mobile company in Tokyo. To buy a smart phone and begin a new smart phone service subscription, you must have a bank account in Japan. In general, you are required to present your bankbook, residence card, passport, and a statement of parental approval (for those below age 20). For details, consult the websites of the respective service providers.
au (KDD) : au(KDD)
Soft Bank : Softbank / Shops with English-speaking staff
SIM Card(Subscriber Identity Module Card)
Mobal : mobal.com –Easy to contract (Recommendation)
Soft Bank : Softbank
DOCOMO : docome
---