The easiest way to reach us is via our convenient email form below but we are currently shortening business hours due to the effects of the coronavirus(COVID-19).
Monday through Friday, 10:00am – 16:00pm. Feel free to write us in either English or Japanese!
For those who wish to apply for a student visa, Please make inquiries using the long-term application form. Alternatively, you wish to studying for one term, Please make inquiries using the short-term application form.
Please reconfirm your email address.
Main office: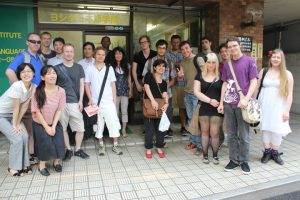 Yoshida Institute of Japanese Language
Postal code : 169-0051
1-23-14 Nishiwaseda,
Shinjuku-ku, Tokyo, Japan
Tel: +81-3-3202-0828
fax: +81-3-3202-0306
Email : yosida@yosida.com