Japanese is said by some to be a difficult language to learn, but by coming to Tokyo and immersing yourself in Japanese culture while studying every day, you'll find that it can be a very enjoyable experience!
FULL-TIME INTENSIVE JAPANESE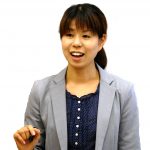 Since our founding in 1986, the Yoshida Institute of Japanese Language has helped over 4,500 students learn Japanese. A friendly atmosphere among students from many different countries. We make every effort to provide our students with what they need most for their study, along with any assistance they may need to live in Japan. Some students want to learn Japanese to study further at a university or technical college, while other students study primarily for business purposes. We tailor our programs to fit these needs so that every student will be able to use Japanese successfully in the future.
Classes for all levels

Our full-time, intensive classes allow students to completely master Japanese, whether they start as a complete beginner or as an intermediate or advanced student. The school year consists of four three-month terms, during which times students practice their Japanese daily. Students in the Beginning level classes cover basic grammar need to understand daily conversations in Japanese and learn to read and write hiragana and katakana, along with a small number of Chinese characters (kanji). As students continue to the Intermediate and Advanced levels they develop the skills needed understand increasingly complex conversations and readings.
Intensive Courses
Term Start
January, April, July, October
Class Schedule
Mornings : 09:00 – 12:20 or Afternoons : 13:20 – 16:40
Term Length
Three months (50 classes)
Levels
Beginning(3 levels), Intermediate(3 levels), Advanced(2 levels)
We will give you
a placement test and consult with you to determine which level is best for you.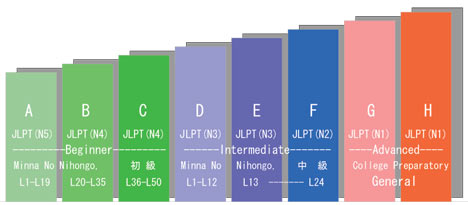 Preparation for proficiency exams
As part of their normal coursework, students at Yoshida typically prepare for one of the major proficiency examinations given in Japan. This allows students to benchmark their progress and develop sufficient language skills to enter a Japanese university, college or technical school. For most students, this means preparing for the Japanese Language Proficiency Test(JLPT), given twice a year. Other students need only take the Japanese Student Exam. Our testing preparation page describes the tests and who needs to take them.
Evaluation
Final exam at the end of each term (every 3 months).
To continue to the next level, a successful candidate needs a 60%(or 70%) score or higher on the final exam, 80% or better attendance.
Upon successful completion of each course, a student progress report will be written if requested at the time of the final exam.
Academic Guidance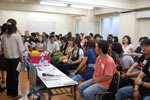 We offer proper guidance to students who do not have enough information about universities in Japan. In addition to 3 times per year consultations, we offer timely consultation.(Please look at Our facebook)
Yoshida's Photo Gallery
You can't study all the time! Our students are able to enjoy the rich environment of Tokyo and its surroundings and all that Japan has to offer. We have published many pictures of classroom (outside, extracurricular) activities on Our facebook