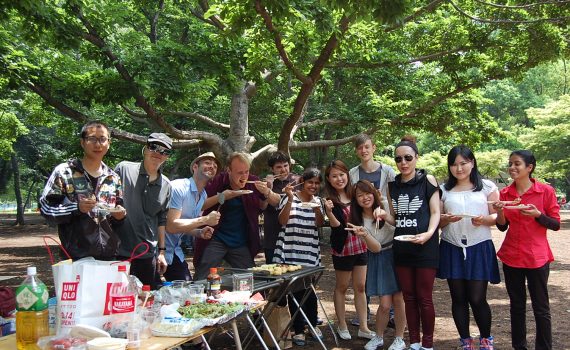 BARBECUE PARTY IN KOGANEI PARK

We will have a barbecue party today in Koganei park !!!(May 11, 2018)
We will have variety of meats, barbecued chicken, sausages, deviled eggs, buns, salad, cookies, cakes and much more!
It is really nice weather today.!!!

Let's have a barbecue party!!
Ayo pesta barbekyu!!
Facciamo una fes!!
Keling, barbekyu partiyasini ko'rib chiqaylik!!
Låt oss ha en grillfest!!
Vamos a tener una fiesta de barbacoa!!
มาปาร์ตี้บาร์บีคิวกันเถอะ!!
Lass uns eine Grillparty feiern!!
Faisons une fête barbecue!!
Meillä on grilli-osapuoli!!
Hãy tổ chức tiệc BBQ!!
Vamos fazer um churrasco!!
ကင်ပါတီဖို့ကြိုးစားနေ!!
Сэрээний үдэшлэг хийцгээе!!
我们来举办一个烧烤派对!!
바비큐 파티를하려고!!
අපි බාබකියු සාදයක් කරමු!!
バーべキュー パーティーをしよう!!